Discipleship Ministry
Pastor Jonatan was born in a Christian family in the state of Chihuahua, Mexico. At the age of twelve, he received the call of God to serve in the ministry. He married his wife Betty Morales and shares his life alongside his 3 children: Irving, Ingrid and David. After serving God in many different ways in Mexico, he was called to pastor Templo Sinai church AG in 2006. To this day, along with his wife and children, they have accepted the challenge of serving, ministering and forming leaders in Familia Sinai, Farmington, NM, and Familia Sinai Campus, Durango, CO. He is currently a Executive Presbyter and since 2013 serves as Director of Christian Education and Church Revitalization Department in the Central District of the Assemblies of God. His greatest passion is to help the Kingdom of Christ grow and be established in millions of people around the world.

Jonatan LÓpez | Discipleship Ministry Director
Ministerio de Discipulado
Nacido en una familia cristiana en el estado de Chihuahua, México. A la edad de doce años recibió el llamado de Dios a servir en el ministerio. Contrajo matrimonio con su esposa Betty Morales y comparten su vida a lado de sus 3 hijos Irving, Ingrid y David. Después de servir a Dios en diferentes formas en México, en el año del 2006 fue llamado a pastorear la iglesia Templo Sinaí, AG y hasta el día de hoy junto a su esposa e hijos han aceptado el reto de servir, ministrar y formar lideres en Familia Sinaí Farmington, NM y Familia Sinaí Campus Durango, CO. Actualmente es Presbítero Ejecutivo y desde el año 2013 sirve como Director de Educación Cristiana y el Departamento de Revitalización de Iglesias en nuestro Distrito Central de las Asambleas de Dios. Su más grande pasión es contribuir a que el Reino de Cristo crezca y sea establecido en millones de personas alrededor del mundo.

Jonatan LÓpez | Director del Ministerio de Discipulado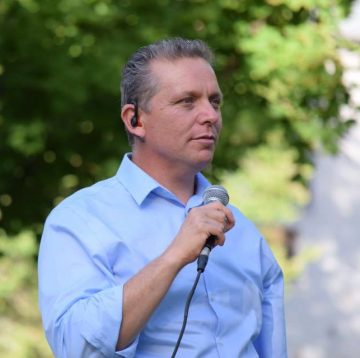 Jonatan LÓpez
Discipleship Director