Youth Ministry
It is an honor and privilege to be serving you and your young people as the Central District DYD.
Directly and indirectly I have been involved with the youth department for the past 14 years and have seen God's faithfulness throughout in which I am certain that God will continue to remain faithful as we move forward.
We are trusting God for greater things in 2018 and years to come. Our vision as a youth department is for every church to have a healthy, thriving youth ministry. We will do this by equipping our Leaders, challenging our youth and resourcing our missionaries.
Please let me know if I can assist you and your youth ministry in any way.
Es un honor y privilegio en servirles a usted y sus jóvenes como el Director de Jovenes del Distrito Central.
He estado involucrado directamente e indirectamente con el departamento juvenil por los últimos 14 anos en los cuales he visto la fidelidad de Dios y estoy seguro que El continuara en ser fiel mientras seguimos hacia adelante.
Estamos confiando en Dios por cosas aun mayores en el 2018 y en los anos venideros. Nuestra vision como departamento de Jovenes es de que cada iglesia tenga un ministerio juvenil saludable y prospero. Alcanzaremos esto en equipar a nuestros lideres, retar a nuestros jóvenes y prover recursos a nuestros misioneros.
Por favor déjeme saber en como puedo asistirlos a usted y su ministerio Juvenil.

Pastor Robin Vega | Central District Youth Director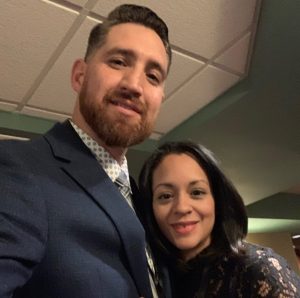 Robin Vega
Youth Ministry | District Youth Director