Gilbert Daniel Olivarez "Danny"
Superintendant
Gilbert Daniel Olivarez was first part-time in 2016, then interim in 2017, and then elected in 2018 to serve as Superintendent. Prior to this, he served as Assistant Superintendent, a Sectional Presbyter, Regional Presbyter, and as an Executive Presbyter. His first credential was that of Christian Worker in 1978, Licensed in 1981, and Ordained in 1983.
The Olivarez family started attending church on Mother's Day 1967 when Danny was 13. After graduation from High School, he attended Latin American Bible School, El Paso Community College, Southwestern Assemblies of God College, Eastern Michigan University, and Christian Life School of Theology.
Starting out as a Youth Pastor in Saginaw, Michigan (1977-1981), Danny then pastored in Questa, NM (1981-1986), Taos, NM (1986-1993), church planted in Memphis, TN (1993-1995), and was Pastor in Fort Collins, Colorado (1995-2017).
Grace and Danny have been married since 1974, have three children and nine grandchildren. Their three children are all AG Ordained ministers and are in full time ministry as Missionaries and Pastors.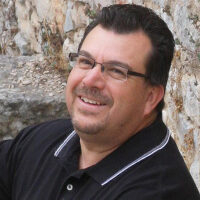 Rigoberto Magaña
Assistant Superintendant
Rigoberto (Rigo) Magaña is a graduate of Southern Arizona Bible College and has served the Central District as District Youth Director, District Missions Director, District Presbyter, and Executive Presbyter. He has also served as the Lead Pastor of New Hope Greeley since 1995. Rigo received his License in 1985, was Ordained in 1991, and was elected as Assistant Superintendent in 2018.
Rigo and his wife, Carmen, live in Greeley, CO, and have three children, and two grandchildren.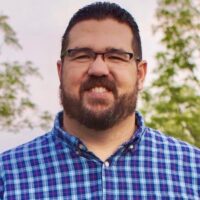 Andy Smith
Secretary / Treasurer
Andy Smith received his first credential as an Assemblies of God minister in 2002, and was Ordained in 2012. He is a graduate of Berean School of the Bible and previously served the Central District as a Regional Presbyter.
Along with his wife Jen, and their three sons, Andy served as an Assemblies of God World Missionary to Honduras for four years, prior to being elected as District Secretary-Treasurer in 2018.